Plakátsorozat a Tomato Project 25. évfordulójára
Plakátsorozat a Tomato Project 25. évfordulójára.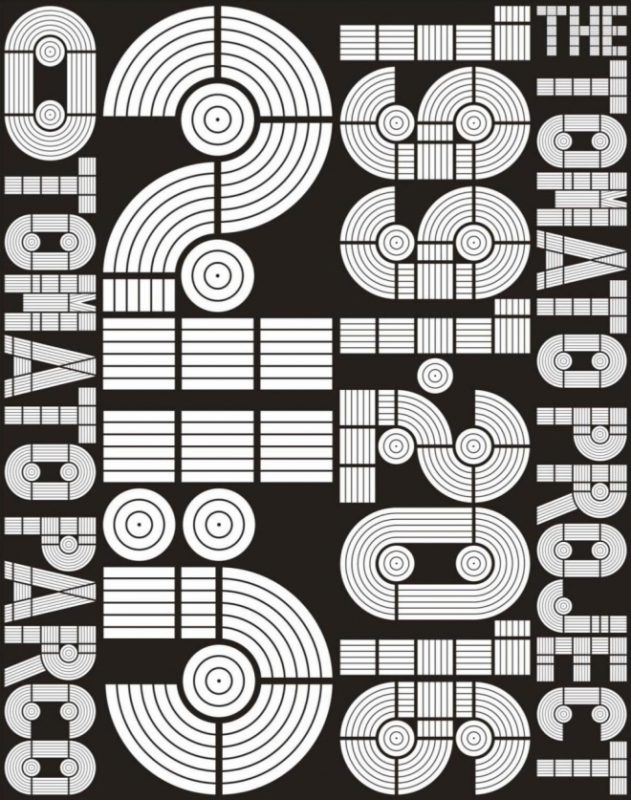 The Tomato Project 25th Anniversary Exhibition 'O'
Renowned British design collective Tomato Project, co-founded by various artists, including veteran electronic group Underworld, is holding a retrospective of its creative work at the Parco Gallery D in Shibuya. "O" showcases the past quarter decade of the collective's corporate, private and conceptual commissions, as well as its album covers, graphics and audio-visuals for Underworld. This anniversary exhibition will spread beyond the gallery space and to surrounding buildings and streets, turning the center of Shibuya into a giant interactive art installation.
To provide the soundtrack to Tomato's 25th birthday bash, Underworld has collaborated with Shibuya Radio 87.6 to live broadcast its opening-night performance — including tracks from its latest album, "Barbara Barbara, we face a shining future" — throughout the shopping area's bustling streets on March 12.
Visitors can also look forward to an exclusive Tomato Project Pop-Up Shop, panel discussions and workshops with Tomato's creative team, as well as augmented-reality street art installations. (Nick Horton)